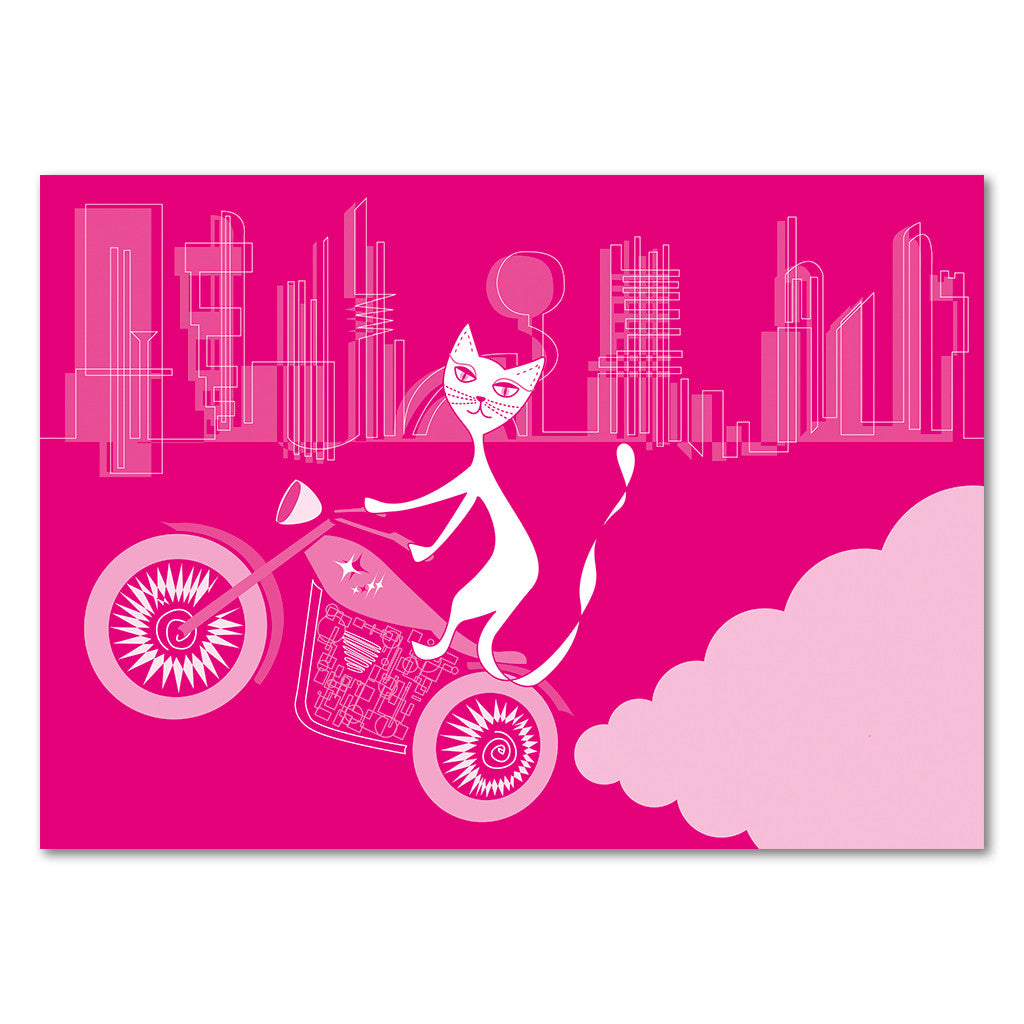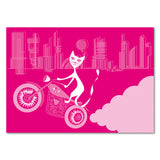 Eat My Exhaust – Pink Motor Kitty Postcards (10 pack)
Send messages of love or words of protest with our 7 x 5 inch Pink Motor Kitty postcards. 

Express yourself!  You can write your own message on the backside and in the exhaust trail on the front. 
Includes: 10 postcards. 
Size: 7 in. x 5 in.